December 18, 2016: ECGRA Grant Money Works for Little Italy Neighborhood Revitalization
Posted on December 18th, 2016 at 10:00 AM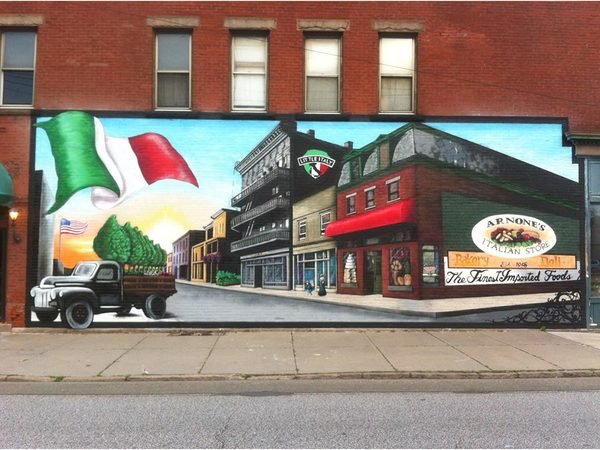 ECGRA Grant Money Works
for Little Italy Neighborhood Revitalization
Sisters of St. Joseph Neighborhood Network Preserve and Renew
In Erie's Little Italy neighborhood, colorful murals tell the long-ago stories of immigrants who built a thriving community on Erie's west side.
Today, a rain garden in Little Italy is illuminated by a modern touch – solar lights. And everywhere, there are signs of neighborhood revitalization.
Local share gaming revenue is helping the Sisters of St. Joseph Neighborhood Network to preserve the past, celebrate the present, and lay the groundwork for a brighter future in Little Italy. Between June 2011 and October 2016, the SSJ Neighborhood Network has received $75,764 through ECGRA grants.
ECGRA provided $24,910 for murals, which draw the eyes of residents and visitors to the neighborhood's four community gardens, including the rain garden with solar lighting funded with a $7,200 ECGRA grant.
The gardens, local artwork, and murals bring "year-round color and beauty" to the neighborhood, says Heather May Caspar, SSJ Neighborhood Network executive director. But the gardens aren't just to beautify the landscape. They also help to feed residents, including former refugees, adding their own flavor to the neighborhood.
An ECGRA grant of $7,500 helped shoppers to stretch their food dollars at the SSJ Neighborhood Network's seasonal farmers' market, in the parking lot of St. Paul Catholic Church at West 16

th

and Walnut streets. The ECGRA grant matched benefits, dollar for dollar, for shoppers enrolled in the Women, Infants, and Children program, the Supplemental Nutrition Assistance Program, or the Senior Farmers' Market Nutrition Program.
"It doubles their money, and it's all fresh produce from our own gardens and regional farmers," says Caspar.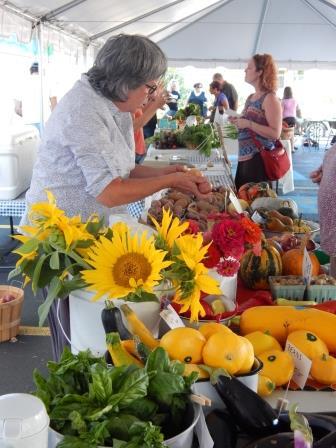 Caspar appreciates ECGRA's support for innovative projects, including the $8,719 Human Services Grant invested in their McKinley School career education and outreach program. The original research-based curriculum, written with input from Penn State Behrend, is reaching many students served by the Neighborhood Network's east side office at 509 E. 26

th

St.
"It's creating awareness about career options starting in kindergarten," says Caspar. The program, which will also be expanded to Wilson Middle School, features six speakers and 12 career clusters. With ECGRA funding, the program will introduce children to "what's needed the most right here in Erie" in terms of careers, Caspar says.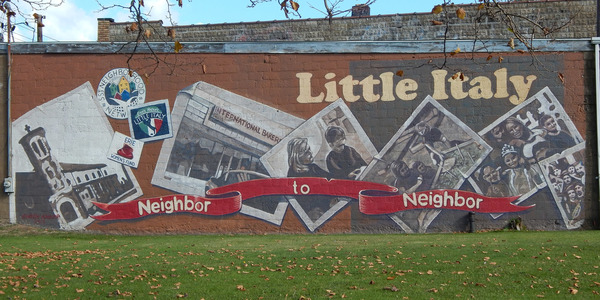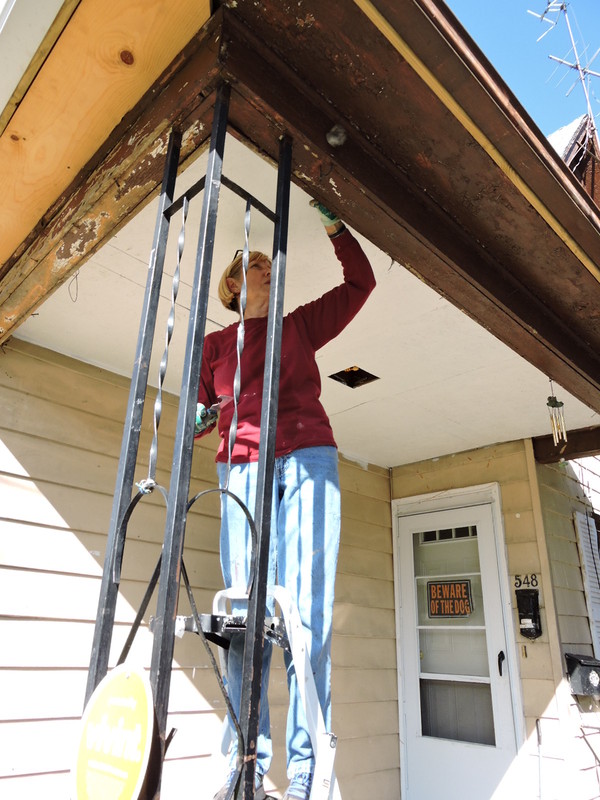 ECGRA grants are "tailor-made for the Neighborhood Network because we have a wide breadth of programs," says Caspar. She adds that two-thirds of their programming
is
concentrated on "neighborhood revitalization, to include creating neighbor-to-neighbor connections within our footprint."
ECGRA partners with St. Paul Catholic Church for the annual Italian festival, which brings thousands into the neighborhood every August. The Neighborhood Network and ECGRA also collaborate to make home repairs, including painting and roofing.
"If we can help people to stay here and maintain their properties, it raises the values of the homes around them and improves the neighborhood for us all," Caspar says.
"Pennsylvania State government is currently making decisions about the future of the gaming industry without advocacy or input from groups like ours and counties like ours. ECGRA will not stand for Erie County to lose these important economic development dollars. Join our efforts as we work with the Erie County delegation, staffers in Harrisburg, and the Assembly's leadership to protect local share gaming revenue."
-

Perry Wood, ECGRA Executive Director
CONTACT YOUR LEGISLATORS TODAY
If you represent a nonprofit, local government, or economic development project that has received funding or if you are a resident who has attended a special event, enjoyed our Lead Assets, or has benefited from gaming revenue in some way, please message your legislators today. Contact information and template letters can be found at

www.ECGRA.org/calltoaction

.
dianek@ECGRA.org | 814-897-2690 | 5340 Fryling Road, Suite 201, Erie, Pa.