ECGRA Invests in the Community Assets; Enhances Quality Programs throughout the Region
Posted on September 30th, 2019 at 12:50 PM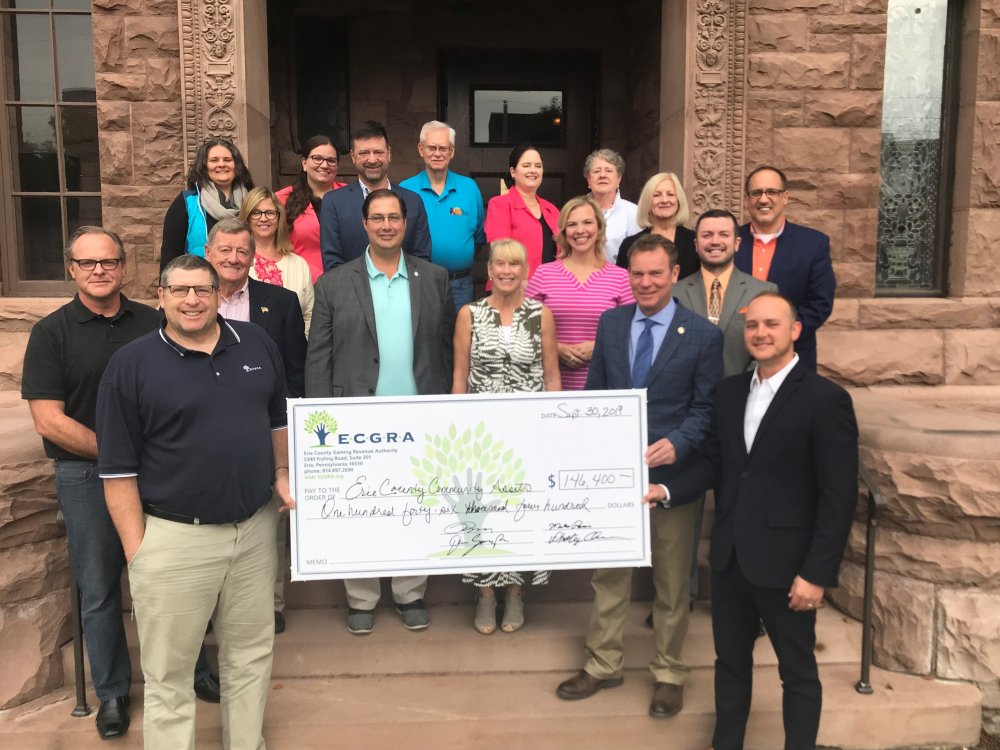 Set against an historic backdrop at the Watson-Curtze Mansion, the Erie County Gaming Revenue Authority (ECGRA) announced more than $146,000 in their 2019 Community Assets Grant Program today, which will be distributed to 15 arts, culture, and heritage organizations across Erie County.
"Arts, culture, and heritage organizations are a smart investment of ECGRA dollars because they enrich the quality of life for all residents," said Pennsylvania State Senator Dan Laughlin (PA-49). "Each of these grantees is creating an experience that make Erie County a great place to visit and call home."
ECGRA has invested $2.038 million in the Community Asset Grant Program, supporting capital improvements and programming which provide social, educational, cultural, health, recreation, and/or economic benefits to residents of Erie County.
"Today's grants are part of a broader strategic investment model that seeks to improve Erie County's economic and community outlook," said Carl Anderson, Erie County Council (District 4). "ECGRA is an integral part of the County's efforts to improve our economy, our neighborhoods and our quality of life in Erie County. Celebrating history gives us pride to strengthen our efforts to better our community and insure its future."
The Erie County Chapter of the League of Women Voters was a recipient of this round of grants. For almost 100 years, the League has helped women and men become informed participants in government.
"2020 marks the 100th anniversary of the passage of the 19th Ammendment, guaranteeing and protecting women's constitutional right to vote," said Lorraine Morse-Dolan, Erie County League of Women Voters. "This Community Asset grant will allow us to continue to tell the story of Erie's suffrage movement as well as increase voter registration, outreach, education, and voter turnout through knowledge, history, and art."
The Erie County World War I Centennial Project Chairperson also spoke at today's event, thanking ECGRA for its investment in its World War I Centennial Commemoration project.
"Thanks to this funding, we will continue to create public programming that serves to educate Erie county citizens about the causes, course, and consequences of World War I, while honoring the heroism and sacrifice of those Erie County men and women who served during the War," said Mary Jane Koenig, Chairperson, Erie County World War Centennial Committee. "Commemorating the centennial of this global event enhnaces our local experience and honors our history."
Additional Photos