ECGRA Community Assets Grants Enhance Local Community Centers
Posted on January 17th, 2020 at 2:02 PM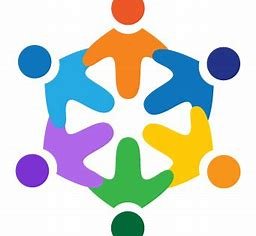 Marking a continued investment of local share gaming funds, the Erie County Gaming Revenue Authority (ECGRA) Community Assets Grant Program awarded grants today to 13 community centers from across Erie County totaling $137,469.
"By focusing on impact investing, ECGRA ensures that our local share of gaming revenue is going to work for families across Erie County," said State Senator Dan Laughlin, PA-49. "ECGRA's continued investment in neighborhoods is moving the needle when it comes to making Erie County the best place to live, work, and play."
"Community centers offer safe and welcoming places for children to engage in disciplined physical activity and healthy relationships," said State Representative Ryan Bizzaro, PA-3. "ECGRA's approach to community and economic development is continually strengthening our Erie County economy, while creating neighborhoods that families want to call home."
"ECGRA is investing in Erie County at the street level and C-suite level - its impact investing model is makin a difference across Erie County," said Erie County Council Chair, Andre Horton, District 2. "When the youth of our communities have the opportunity to engage with positive discipline and strong adult role models, their potential is limitless."
"I want to give two thank-yous," said City of Erie Mayor Joe Schember. "The first goes to county officials and the Erie County Gaming Revenue Authority for making these funds available to help Erie County community centers; the second thank you is to the 13 community centers receiving awards today. Your great work builds opportunity, restores hope, and helps transform Erie."
"A community asset is just that - a well-maintained asset that enhances the health and vibrancy of our Erie County communities," said Perry Wood, Executive Director, ECGRA. "The success and the health of neighborhoods depend on focused investment in areas that are proven to improve the economic stability of a region. Investing in Parks, Fields & Trails, as well as Community Centers will provide a new level of support for local community assets that are ready for fresh investment."
To date, ECGRA has invested $2.325 million in the Community Asset Program, supporting capital improvements and programming which provide social, educational, cultural, health, recreation, and/or economic benefits to residents of Erie County.