ECGRA and Bridgeway Capital Partner to Invest $5 Million in Erie County Businesses through Newly Launched Erie Growth Fund
Posted on May 31st, 2016 at 11:02 AM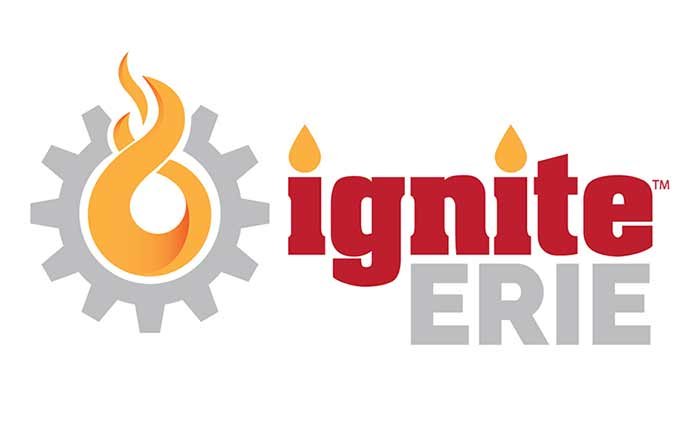 FOR IMMEDIATE RELEASE—May 31, 2016—Erie, Pa— The Erie County Gaming Revenue Authority and Bridgeway Capital are partnering to provide funding to local businesses. Through its business growth initiative, Ignite Erie™, ECGRA has made a $1 million investment in Bridgeway Capital for the purpose of promoting manufacturing and small business expansion in Erie County. Bridgeway leveraged ECGRA's $1 million to secure an additional $4 million in investments—making $5 million in business loans available to Erie County entrepreneurs.
With the $5 million, ECGRA and Bridgeway Capital are launching the Erie Growth Fund, now offering:
entrepreneur loans in the amount of $50,000 or less for startup and early stage enterprises;
growth loans averaging $250,000 for existing businesses to expand and add employment;
and community development loans to finance commercial real estate projects in low-income areas.
The Erie Growth Fund will target its loans and investments in low-income communities, focusing on businesses owned by entrepreneurs and in areas historically underserved by traditional financial markets.
ECGRA Executive Director Perry Wood said, "Bridgeway's staff has a track record in Erie and throughout western Pennsylvania of engaging stakeholders, overcoming obstacles, and investing for economic vitality in some of our most challenging communities. Because of that expertise, we're confident that our investment plus the $4 million they have brought to the table will have an immediate and sustainable impact on our economy, creating local jobs and wealth, and building stability."
Headquartered in Pittsburgh, Bridgeway opened its office in downtown Erie in 2012. The organization has since invested more than $9.9 million via 68 loans to 50 small businesses in Northwestern Pennsylvania—more than $6 million in loans were made to support 45 projects in Erie County. Bridgeway's mission-driven lending has helped to create or preserve more than 500 jobs in the region.
T.J. King, director of Bridgeway's Erie office, leads the organization's economic development efforts in the area. King elaborated, "In 2015 alone, we deployed more than $2 million in and around Erie and helped 16 small businesses pursue growth opportunities. With this kind of ongoing impact, I'm confident we'll get the $5 million investment into the hands of entrepreneurs that need it the most."
ECGRA and Bridgeway launched the $5 million Ignite Erie-supported Erie Growth Fund today at the Gannon University Center for Business Ingenuity, 900 State Street in Erie. The nearly 100 guests were jointly hosted by the Erie Technology Incubator, created to foster the growth of start-up companies. Several entrepreneurs spoke about their business success in light of their partnership with Bridgeway Capital:
Sean and Kenya Johnson, owners of Learning Ladder Early Child Care, located in the former Forward Hall, 2502 Peach Street
Josh Gehly, owner of Green Lighting LED, with offices at the Erie Technology Incubator and manufacturing facilities at 1856B East 10th Street
Jeff McCullor, co-owner of Erie Ale Works, 416 W 12th Street
"Small businesses like the ones who presented today bring good jobs and equitable prosperity back to Erie," stated Bridgeway President and CEO Mark Peterson. "The $1 million investment from ECGRA is greatly appreciated, enhances our ability to serve Erie County, and helps Bridgeway serve a growing number of local entrepreneurs—especially those in underserved markets."
Erie County entrepreneurs interested in accessing Erie Growth Fund loans to grow or start a business can contact T.J. King, director of Bridgeway's Erie office, at tking@bridgewaycapital.org or 814-451-1172.
# # #
ABOUT IGNITE ERIE
ECGRA's business growth initiative, Ignite Erie™ officially launched in November 2013 when ECGRA and 26 partners brought together more than 350 entrepreneurs, educators, policy makers, subject-matter experts, and elected officials to discuss the future of inner-city investment and innovation-based economic development.
In late 2014, ECGRA rolled out phase two of Ignite Erie by committing $3.9 million over three years to advance economic growth through three key areas: inner-city small business development; industry+university collaborations for business acceleration; and mission-related investments for small business financing. Goals include creating jobs, renewing inner-city neighborhoods, inspiring partnerships that serve entrepreneurs, leveraging private investments, and invigorating Erie's entrepreneurial spirit. Learn more at www.IgniteErie.org.
ABOUT BRIDGEWAY CAPITAL
Bridgeway Capital is a nonprofit, community development financial institution (CDFI) providing loans to enterprises in western Pennsylvania. As a nonprofit lender with $113 million in resources, Bridgeway was founded in 1990 and serves 15 counties from three offices. Bridgeway is a market-driven, private sector intermediary with a social mission and has placed more than 1,100 loans for more than $135 million helping to create or retain more than 8,000 jobs.
Bridgeway Capital drives regional economic development by helping startup entrepreneurs, small businesses, and nonprofit organizations where they need it most — with available capital. In addition, Bridgeway supports community development projects that improve quality of life for surrounding populations. The resulting properties become magnets for additional investments and create a range of economic opportunities. For more information, visit: www.BridgewayCapital.org.
ECGRA PR CONTACT: Amanda Burlingham, 814-504-3037, aburlingham1@neo.rr.com
BRIDGEWAY PR Contact: Adam Kenney, 412-201-2450, ext. 19, akenney@bridgewaycapital.org