Corry Neighborhood Initiative Launch Energy Savings Fund
Posted on December 17th, 2014 at 3:25 PM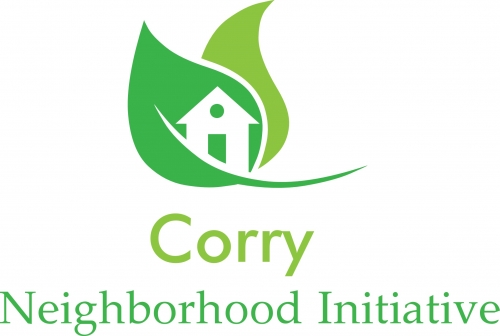 FOR IMMEDIATE RELEASE—December 16, 2014—Erie, Pa— The Erie County Gaming Revenue Authority (ECGRA) and the Corry Industrial Benefit Association (CIBA) are teaming up to help some Corry homeowners make energy- and money-saving improvements to their homes. Recently, ECGRA and CIBA each invested $50,000 to create a $100,000 community development funding source called a revolving loan fund. Using monies from that fund, the Corry Neighborhood Initiative (CNI) will make loans to moderate-income Corry homeowners for energy-efficient home improvements, including installing or replacing insulation, windows, doors, water heaters, furnaces, roofs, and solar panels.
The creation of the revolving loan fund is phase two of ECGRA's City of Corry Neighborhood Renewal pilot program launched in April in collaboration with The Corry Community Foundation and CIBA, and lead by CNI. The concept of the fund was developed by ECGRA and the Erie County Redevelopment Authority in consultation with Erie County Executive Kathy Dahlkemper.

An impact investor, ECGRA's mission is to elevate Erie County by galvanizing nonprofits and their affiliates, such as CIBA and CNI, toward economic and community development. Since the spring launch of phase one, CNI has demolished two blighted properties, 433 East Pleasant Street and 306 East South Street, formed a citizen's action group, and will soon kick off a campaign to raise funds for neighborhood renewal. CNI is acting under the 501(c)(3) umbrella of CIBA and works alongside the city of Corry, Corry Area School District, Corry Community Development Corporation, Erie County Redevelopment Authority, and local neighborhood watch groups, landlords, and small businesses. Moderate-income Corry homeowners burdened by large heating and electric bills should contact Tina Freeman at 814-664-3884 or visit the Corry Industrial Benefit Association, 1524 Enterprise Road, Corry, to learn how to apply for this loan fund. The energy-efficiency loans are established at a 3% interest rate and homeowner repayment terms determined by anticipated energy-related savings. For example, a $5,000 window replacement project that saves the homeowner $500 per year in energy costs would generate an 11-year loan with monthly payments of approximately $45 per month or $534 annually.

Homeowners with extremely low incomes may qualify for weatherization grants through the Erie County Housing Authority or the Greater Erie Community Action Committee.

# # #

An impact investor, ECGRA's mission is to elevate Erie County by galvanizing nonprofits toward economic and community development. Since February 2008, ECGRA has invested more than $30 million in Erie County thanks to the pioneering leadership of members of the ECGRA board of directors and staff. Learn more at ECGRA.org or call 814-897-2690. ECGRA PR CONTACT: Amanda Burlingham, 814-504-3037, aburlingham1@neo.rr.com